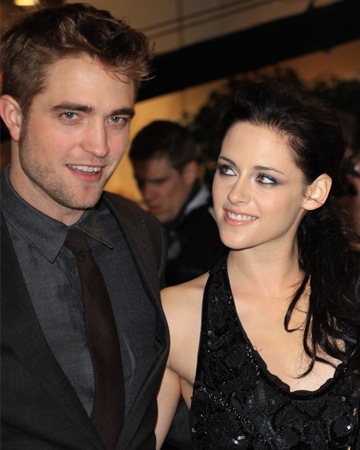 CHEATING & LOVE GONE WRONG
In the wake of the recent Kristen Stewart cheating scandal, in which the Twilight star allegedly stepped out on off and on-screen leading man Robert Pattinson, we wanted to dig a little deeper into what it means for relationships when people stray.
To learn more, we turned to relationship expert to the stars
Dr. Gilda Carle
. She shares her insight into the "Robsten" drama and offers some tips for couples experiencing a similar situation.


Why Kristen cheated
Ask any
Twilight
-obsessed fan how anyone could step out on their beloved Robert Pattinson and they'll likely call for his girlfriend and co-star Kristen Stewart's blood for her indiscretion toward their beloved celeb crush. So why did she do it? There are plenty of reasons why people cheat. "Kristen knew she was unsure of being committed," notes Dr. Gilda. Her inability to be honest about her feelings caused her to act out, she suggests.
"Rather than play the girlfriend role as she would in a movie, she should have seen a counselor, and also, she should have told Rob the truth about her feelings," Dr. Gilda says. "Because she did not, he may never trust her again."


How she handled things
While cheating is never a wise choice, that aside, no matter who does the cheating (Hollywood star or otherwise), honesty is the best policy in the wake of infidelity. "It was the 'right' thing to do for her to openly apologize to Rob and Liberty," says Dr. Gilda. "She had to do so in public because her cheating occurred in public."


What's next for the Twilight couple?
"Right now, this couple must be separate. Kristen needs a lot of time to grow up -- and that must be done on her own," says Dr. Gilda. "Whether Rob will ever forgive her is questionable. Had she been honest with him about her feelings, although he would not have liked to hear about her uncertainty, at least he would have always known he could trust her," she explains. "Now, he may never trust her again."
Trust really is the most important element here since it's what helps maintain any bond. "Once trust is broken, it's tough to get back, and it usually takes a long time to rebuild," Dr. Gilda warns.


Final analysis
Cheating causes breakups because not only is trust breached, but the hurt caused by infidelity isn't easily forgotten. But in this case, it's not just Kristen and Rob who were affected. "Kristen hurt a lot of people because of her immaturity," says Dr. Gilda, but notes that she's only 22. There's no excuse for what she did, and she likely shouldn't have been living with Rob until she was sure, but immaturity did play a role in her decision.
But what about the person she cheated with, who happens to be quite a bit older and married? "What's his excuse?" asks Dr. Gilda. "Liberty Ross, his wife, even played Kristen's mother in this movie. So he was cheating in his own backyard," she says. "How disgusting is it for an allegedly mature director to take advantage of an impressionable and immature subordinate? Who's the grownup here?"
Only time will tell what happens with the
Twilight
pair, but when it comes to cheating, the key is to notice issues in your relationship
before
they drive you to make a mistake you regret -- one that hurts the people around you.